Custom Doors
Pictured here are some of Taos Door & Hardware Company's recently installed doors to give you ideas of how custom doors designed by Peter can enhance your home. If you see a door you like, click on the email link below and tell us what you like, what needs to be different . . . size, usage, and so on, and we'll give you a price quote. Please allow three days for response.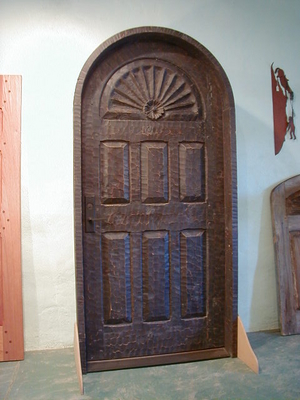 6 Panel Southwestern
Texture & Finish: Adzed
Type of Wood: Pine
Size: 40 1/2 x 80 inches
Thickness: 1 3/4 inches
If you like this item but with some modifications, please click here to request a price quote with your specifications.